Renewable Energy and Energy Efficiency at Our Facilities
Cape Air has put in place energy measures making its corporate homebase on Cape Cod a net-zero electricity user on an annual basis. The building improvements combine intensive efficiency measures which save 25% of the total energy used to heat, cool, and light the buildings, with state-of the-art renewable energy technology. Additionally, the company has worked with "landlords" at airports we serve to implement improvements that substantially reduce energy use in our leased facilities.
• Beginning in 2009, with its first solar PV (photo-voltaic) rooftop system, Cape Air has produced over five million kilowatt hours of clean renewable electricity!
• Lighting at Cape Air headquarters and maintenance facilities have been switched over to LED's. Lighting relay panels, occupancy sensors, photocells and override switches provide zone control of lighting in the hangar, restrooms, storage rooms and offices.
• Energy efficiency measures have been made to the building shell at headquarters, including upgraded insulation, windows and doors, as well as installation of high efficiency heating and air conditioning systems.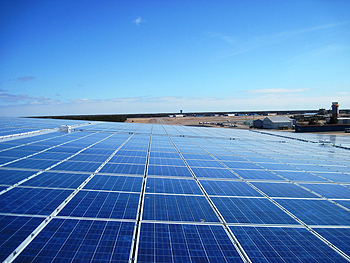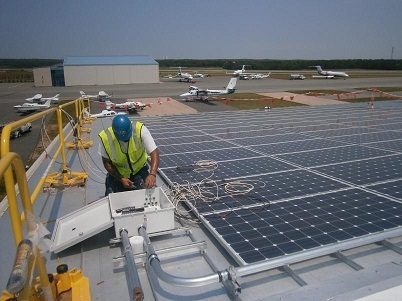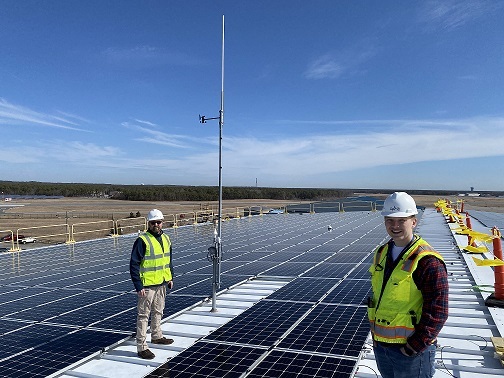 "We hope our success and the comprehensive approach we have taken will motivate other businesses to explore the types of energy measures that could help them reduce environmental impacts and save money."
- Jim Wolf, Director, Director of Sustainability