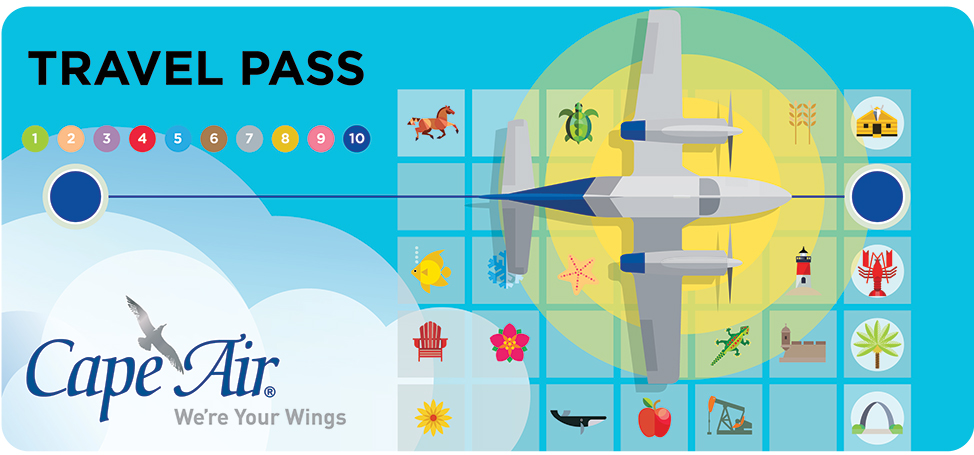 You asked, and we answered! One of the top requests we regularly received has been to offer an easy, convenient electronic version of the commuter book without the hassle of having to keep track of paper coupons. We've heard about paper coupons that went through the washing machine, got lost in the deep dark recesses of a nightstand and even booklets that wound up being left behind on other continents. That is why we are excited to now offer TravelPass, our electronic 10-ticket product that will replace our paper commuter books.
TravelPass is designed for online self-service at capeair.com. At your convenience, you can buy TravelPasses, book pass flights, and track upcoming trips.
There are similarities between TravelPass and our commuter book product, and also some great new features. To explore how TravelPass works, visit our TravelPass FAQ section.
As a perk to our TravelPass cutomers, courtesy baggage check-throughs with other airlines will be allowed.
Please note: TravelPass accounts may have up to 5 travelers on a group account. Corporate accounts requiring more than 5 travelers on one account may apply for a Company TravelPass account.