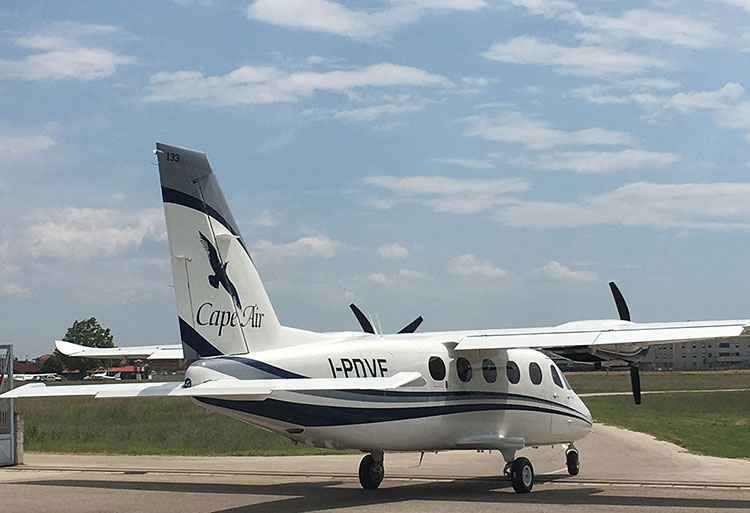 TECNAM LIVE! Wednesday, October 16 at 10:00 AM EST
On October 16, 1989, Dan Wolf's passion for aviation and entrepreneurial spirit came together as Cape Air's first commercial flight took off from Provincetown Municipal Airport, and headed to Boston Logan International Airport. Now, 30 years to the day of that milestone flight, Dan's dream of an airline powered by people, passion and innovation enters a new era as the Tecnam P2012 Traveller is introduced to the Cape Air fleet.
Join us to learn about our new fleet type, the Tecnam P2012 Traveller - the industry's first twin-engineclean-sheet design incorporating modern technology in 25 years. Our live webcast, featuring Cape Air CEO Dan Wolf, Tecnam CEO Paolo Pascale, will be our first public unveiling of our newest aircraft type - the Tecnam P2012 Traveller.
View the webcast on: